TABLE OF CONTENTS
[Word Count: 5645]

1. Traffic statistics
2. Mission statement
3. Hatemail
4. Dealing with haters
5. Records: most read
6. Feedback
7. Visitors by country
8. Facebook ads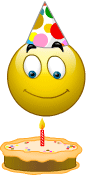 9. YouTube
10. Monetization
11. Traffic growth rate
12. True measure of traffic
13. Content
14. Collaborations
15. How you can help
16. The endgame

1. TRAFFIC STATS
*Stats starts with April as I was on blogspot in March.
2. MISSION STATEMENT
My goal when I started this site in March 2015 was (and still is) to create a large self-help website centered around the theme of individual freedom. The original means to that end was to write about investing, markets, economics, women, politics and traveling without
TO READ ON SUBSCRIBE AND BECOME A PATREON.